August 9, 2021 | 5:00pm-6:00pm ET
Learn how to be a good copyright steward by first learning the fundamentals. From books and music to art and social media – join us to learn how copyright impacts your everyday life
Speakers:
Amy Lang, Corning Inc.
Amy Lang is an IP attorney at Corning Incorporated, where she specializes in copyrights and patent prosecution.  She works in the technologies of advanced optics and optical fiber.  Additionally, Amy is on the steering committee for the law department's Diversity and Inclusivity team at Corning.  Prior to joining Corning, Amy was an attorney at Finnegan, Henderson, Farabow, Garrett & Dunner, LLP and at an IP boutique firm in the Washington D.C. area.  She was also a Primary Patent Examiner at the U.S. Patent and Trademark Office, where she examined biomedical patent applications.  Amy went to law school at The George Washington University.  She obtained her undergraduate degree in biomedical engineering from Purdue University, where she also ran on the school's track and field team.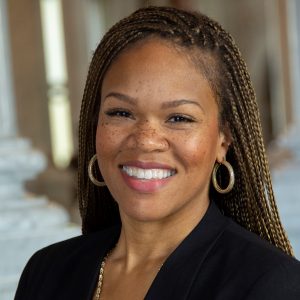 Jaylen Johnson, US Copyright Office
Jaylen Johnson is an attorney for the Office of Public Information and Education at the United States Copyright Office in Washington D.C. There she provides copyright related advice, education and training to Copyright Office staff and the public. She earned a Bachelor's Degree in Music from Howard University and a Juris Doctorate from Howard University School of Law.

This webinar is sponsored by: