Join IPO Education Foundation for an In-Person Awards Celebration! 
This Annual Awards Celebration honors accomplishments in the fields of IP, innovation, and creativity. More than 500 IP practitioners, IP professionals, government officials, and attendees from all over the world take part in this fundraising event to support the work of IPOEF to further efforts of promoting innovation and creation by, within, and for underserved, diverse populations. This year the event will take place in-person at the National Building Museum in Washington, DC. The event will include a new format for increased networking and a variety of sponsor levels to meet your budget and marketing needs.
Attire is black tie optional.
For questions, or to learn more about sponsorship opportunities, please contact Kristen Lurye, klurye@ipo.org.
2023 Honorees
Inventor of the Year, Dr. Cato Laurencin, University of Connecticut
Executive of the Year, Sandra Leung, Bristol Myers Squibb Co.
IP Champion, Irwin Jacobs, Qualcomm (retired)
Inspiration Award, Audrey Larson, Student at University of Connecticut
For information about sponsorship opportunities, please contact Kristen Lurye.
Diamond Lounge Sponsors:
---
Emerald Table Sponsors: 
---
Sapphire Table Sponsors: 
---
General Sponsors: 
Calderon Safran & Cole P.C. | Covington & Burling LLP | Cravath | Goodwin Procter, LLP | Heslin Rothenberg Farley & Mesiti PC | Perkins Coie LLP | Quarles and Brady LLP | Riverside Law LLP
---
Sponsorship Opportunities 
For more information about the 2023 event or to view the Sponsorship Kit, contact Kristen Lurye.
Embassy Suites DC Convention Center
900 10th Street, NW
Washington, DC 20001
Rate: $239+ taxes.
Reservation link coming soon.
Transportation will be provided between the Embassy Suites DC Convention Center and the event venue. Complimentary valet parking will also be available at the National Building Museum.
Support IP Education by Making a Donation 
Please consider making a gift to IPO Education Foundation. IPO Education Foundation is creating new programs to address the challenges unique to those  from underrepresented communities and provide them with information and access to resources that will enable them to innovate and acquire IP to protect their ideas, thereby creating economic prosperity.
With your support we can continue to deliver high quality and effective programming,
Create new programs to expand our impact to underserved, diverse communities, and
Roach a broader audience about the importance of IP.
Check back for updates about new programs and activities.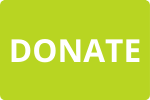 For Questions
Contact Foundation Deputy Executive Director
Kristen Lurye, klurye@ipo.org or 202-507-4502