Join IPO Education Foundation for an Awards Celebration! 
This Annual Awards Celebration is attended each year by more than 500 members of the IP community. The event celebrates modern-day heroes for their accomplishments in the fields of innovation, creativity, and IP rights. This year the event will take place virtually and will include two tracks of content: one made for IP professionals and the other for students from underrepresented communities.
For questions, or to learn more about sponsorship opportunities, please contact Kristen Lurye, klurye@ipo.org.
IPO Education Foundation is proud to present the 2021 Honorees

Inventors of the Year
For the development of mRNA technology used in COVID vaccines.  

Executive of the Year
For commitment to the creation, promotion, and protection of IP.
IP Champion 
For extraordinary leadership in advocating for the value of IP to stimulate the progress of innovation.
Educational Sessions, Networking, and More!
IPO Members and Professionals:
The following sessions are intended for IPO members and professionals however are available to all attendees. 

Inventor of the Year Fireside Chat
IP Champion Fireside Chat
Executive of the Year Keynote Address
Patent Rights in the Pandemic
You Be the Judge, the Importance of Diversity to Innovation
For Richer or Poorer – Cryptocurrency, NFTs, and Current Topics in Fintech and IP
Electric Vehicles – The Key to the Future?
General Reception
VIP Reception (This reception is by invitation only.)
List of session descriptions and speakers –> Click Here.  
Students:
The following sessions are intended for high school and college students however sessions are available to all attendees. 

Why IP is Key to Entrepreneurship
Innovation and Collaboration – Coming Together in a Crisis
From Idea to Reality, the Invention Process
Sustainability and IP – Solving the Problems of the Future
Top Issues of an Aspiring Inventor and Entrepreneur
Premiere Sponsors: 
---
Award Sponsors:
---
Session Sponsors: 
---
Sponsorship Opportunities 
For more information or to view the Sponsorship Kit, contact Kristen Lurye.
Support IP Education by Making a Donation 
Please consider making a gift to IPO Education Foundation. IPO Education Foundation is creating new programs to address the challenges unique to those communities and provide them with information and access to resources that will enable them to innovate and acquire IP to protect their ideas, thereby creating economic prosperity.
With your support we can continue to deliver high quality and effective programming,
Create new programs to expand our impact to underserved, diverse communities, and
Roach a broader audience about the importance of IP.
Check back for updates about new programs to be rolled out in 2022.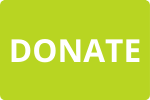 For Questions
Contact Fundraising and Program Manager
Kristen Lurye, klurye@ipo.org or 202-507-4502