Join IPO Education Foundation for an In-Person Awards Celebration! 
This Annual Awards Celebration is attended each year by more than 500 members of the IP community. The event celebrates modern-day heroes for their accomplishments in the fields of innovation, creativity, and IP rights. This year the event will take place IN-PERSON at the National Building Museum in Washington, DC. The event will include a new format for increased networking and a variety of sponsor levels to meet your budget and marketing needs.
For questions, or to learn more about sponsorship opportunities, please contact Kristen Lurye, klurye@ipo.org.
Additional 2022 Honorees To Be Announced
Inventors of the Year
Recognizes the world's most outstanding recent inventors and how they benefit the nation's economy and quality of life.  
Luke Haverhals and Aaron Amstutz (Natural Fiber Welding) are being honored for their  invention of new material families that are naturally low carbon and completely circular. 
| | |
| --- | --- |
| Luke Haverhals, Natural Fiber Welding | Aaron Amstutz, Natural Fiber Welding |
Sanjay Mehrotra, Micron Technologies

Executive of the Year
For commitment to the creation, promotion, and protection of IP.

Gary Michelson, The Michelson Institute for IP

IP Champion 
For extraordinary leadership in advocating for the value of IP to stimulate the progress of innovation.

Terrica Carrington, US Copyright Alliance

Inspiration Award
For individuals who have made a significant contribution by promoting or championing IP rights for, or on behalf of, members of underrepresented communities.

Diamond Lounge Sponsors:
---
Emerald Table Sponsors:
---
Sapphire Table Sponsors:
---
General Sponsors:
Covington & Burling LLP | Cravath | Goodwin Procter, LLP | Heslin Rothenberg Farley & Mesiti PC
---
Sponsorship Opportunities 
For more information or to view the Sponsorship Kit, contact Kristen Lurye.
Support IP Education by Making a Donation 
Please consider making a gift to IPO Education Foundation. IPO Education Foundation is creating new programs to address the challenges unique to those  from underrepresented communities and provide them with information and access to resources that will enable them to innovate and acquire IP to protect their ideas, thereby creating economic prosperity.
With your support we can continue to deliver high quality and effective programming,
Create new programs to expand our impact to underserved, diverse communities, and
Roach a broader audience about the importance of IP.
Check back for updates about new programs and activities.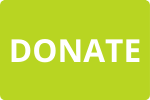 For Questions
Contact Foundation Deputy Executive Director
Kristen Lurye, klurye@ipo.org or 202-507-4502