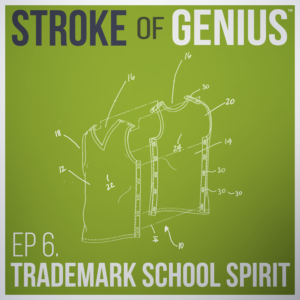 S3 E6 CAN YOU TRADEMARK A COLOR? 
This season of the Stroke of Genius™ podcast explores the most pressing questions, fascinating stories, and often-overlooked marvels that make up the world of intellectual property. This week, with an episode titled "Trademark School Spirit" learn about whether you can trademark a color. Follow one university's story and hear from a top expert on color as this debate is explored.
Thank you to our episode sponsor Scully Scott Murphy & Presser PC,  a boutique, full-service IP law firm with more than 47 years of experience in patent prosecution, litigation and counseling.