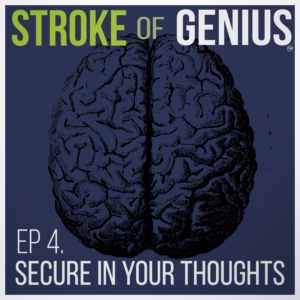 EPISODE 4 – SECURE IN YOUR THOUGHTS 
We've come a long way from floppy discs and dial-up internet. Now, we're using fingerprints and facial recognition as passcodes. Some are going a step further and exploring ways to use brain patterns as a way to unlock devices. IBM inventor, Dr. Qicheng Li, tells us what it could look like when we can use our brain waves as passcodes with a newly patented invention. Join us as we explore the past, present, and future of cyber security in this episode of Stroke of Genius.
A special thank you to our episode sponsor IBM Corp.