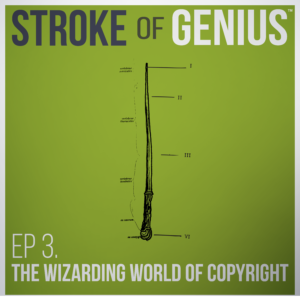 NEW EPISODE ON THE STROKE OF GENIUS™ PODCAST: THE WIZARDING WORLD OF COPYRIGHT
Copyright can be a magical world full of twists and turns. In this episode of Stroke of Genius titled "The Wizarding World of Copyright", we learn about the famous monkey selfie as well as how a Harry Potter aficionado was able to publish his lexicon after going to court over copyright infringement. Listen to this episode of Stroke of Genius and share with your friends, family, and colleagues!
A special thank you to our episode sponsor Faegre Drinker Biddle & Reath LLP.