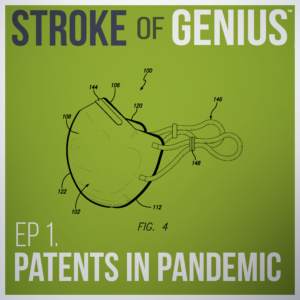 STROKE OF GENIUS™ PODCAST PREMIERES SEASON 3 WITH EPISODE ON COVID-19
IPO Education Foundation is pleased to announce episode one of the Stroke of Genius podcast, Patents in Pandemic, is available today. A different episode ​was planned to launch this season; however, the current state of the world demands we address the most pressing issues today ​through the lens of intellectual property. In this ​premiere episode, join experts from across industries as they discuss how intellectual property incentivizes innovation and how it is ​being leveraged during COVID-19. Stroke of Genius Season 3 is available on all major podcast platforms including Apple, Google, and Spotify.
A special thank you to our episode sponsor IBM Corp.