Herstory of Invention
March 9, 2021 | 5:00-6:00pm ET 
Join us for a conversation with three prolific inventors who have more than 800 patents among them! They will talk about their journeys, obstacles they faced in their careers, and their views on the importance of diversity in innovation.
Moderator: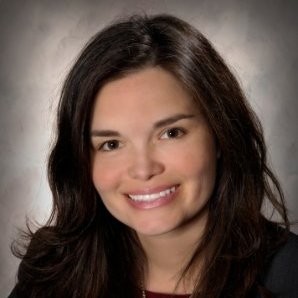 Sandra Nowak, 3M Innovative Properties Co.
Sandra Nowak is Assistant Chief Intellectual Property Counsel for 3M Company, counseling 3M's Consumer Business Group which makes and sells iconic consumer products sold under some of the world's best-known brands, including Post-it®, Scotch®, and Command™. Since joining 3M in 2005, Ms. Nowak held positions of increasing responsibility within the 3M Legal Affairs Department.  Ms. Nowak is also a co-chair of the Intellectual Property Owners Association's (IPO's) Women Inventors Subcommittee, where she works with a global group of IP professionals and inventors to advance diversity in innovation.  In April 2019, Ms. Nowak testified before the United States Senate Judiciary Committee on the topic of Trailblazers and Lost Einsteins: Women Inventors and the Future of American Innovation. 

Marian Croak, Google Inc.
Marian Croak is the Vice President of Site Reliability Engineering for Ads, Corporate Engineering and YouTube, at Google, Inc. Marian joined Google in late 2014 after retiring from AT&T as an SVP responsible for advanced research and innovation, and designing and developing one of the world's largest wireless and broadband networks. She managed over 2,000 world class engineers and computer scientists. Marian holds over 200 patents mostly focused on IP technology. Marian has received numerous awards, including the 2013 and 2014 Edison Patent Awards, was inducted into the Women in Technology International's Hall of Fame in 2013. She is a strong supporter of STEM initiatives, served on many boards including NACME and Catalyst, and personally mentors many individuals in STEM. Marian attended Princeton University, and the University of Southern California where she received her doctorate in quantitative analysis. She is currently a member of the Corporate Advisory Board for the University of Southern California.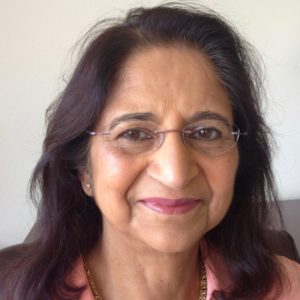 Sumita Mitra, 3M Innovative Properties Co. (retired)
Dr. Mitra is the creator and inventor of many new materials technologies and the developer of several new product segments for the dental and orthodontic market including resin-modified glass ionomers, nanocomposites and adhesives that have been translated into the development and commercialization of numerous novel and innovative products for the dental practice. (Ex: 3M™  Filtek™ Supreme products, Vitrebond™, Vitremer™, Scotchbond™ Multipurpose, RelyX™ Luting Cement, 3M™APC™ Bracket Adhesive etc.). She is the recipient of 100 US patents and their corresponding OUS equivalents and has numerous publications (100+) in the areas of polymer science and dental materials including 12 chapters in 9 books. She is an internationally recognized lecturer on these topics and has given numerous presentations and courses in various universities and colleges in 45 countries. Currently she is a member of the Board of Minnesota Independent Schools for STEM Education and is guest lecturer at St. Petersburg College. Dr. Sumita B. Mitra received Ph.D. in Organic/Polymer Chemistry from University of Michigan. After a year of postdoctoral work at Case Western Reserve University she joined 3M Corporate Research Laboratories in 1978 and later moved to 3M Dental Products Division (now 3M Oral Care) in 1983. Dr. Mitra has received numerous honors and awards among which are: Peyton-Skinner Award for Innovation in Dental Materials, 2012, Inducted into the National Inventors Hall of Fame, 2018, Hollenback Memorial Prize from The Academy of  Dental Materials, 2020.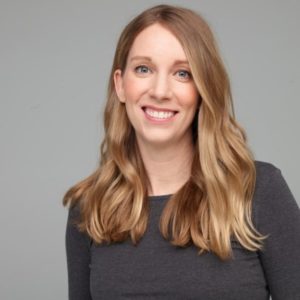 Lisa Seacat Deluca, IBM Corp.
Lisa Seacat DeLuca is the Director & Distinguished Engineer of Emerging Solutions within the AI Applications business unit within IBM currently focused on modernizing our Weather Business Solutions and the Aviation portfolios. Lisa was #2 on #LinkedInTopVoices in Technology for 2019 – three years in a row making the list. Entrepreneur Magazine listed Lisa as one of their "49 Female Entrepreneurs Who Are Reshaping the Business World" and she was featured on the cover of Uptime Magazine. Lisa was also named Innovator of the Year from Innovation & Tech Magazine and was featured on NPR "All Things Considered". She is a TED speaker, a self-published author of two children's books titled "A Robot Story" and "The Internet of Mysterious Things", and the most prolific female inventor in IBM history and the only one to ever reach the 100th Invention Plateau Award (an IBM internal patent award system). Her innovation portfolio includes over 800 patent applications filed within the United States and abroad, of which, 550 have been granted, to date. The subject of her patent ideas range from areas such as cloud, mobile, IoT, social, security, cognitive, commerce and everything in between. Lisa holds a Masters of Science in Technology Commercialization from the University of Texas McCombs School of Business, and a Bachelors of Science in Computer Science from Carnegie Mellon University with minors in Business Administration and Multimedia Productions.

This webinar is sponsored by: