Careers in STEM – All the Possibilities 
February 24, 2021 | 5:00pm-6:00pm ET 
Interested in pursuing a career in STEM but not sure about your options? Join Christopher Williams, Serena Farquharson-Torres, and Eldora Ellison to talk about their journeys into STEM careers as well as tips for students to be successful.
Moderator: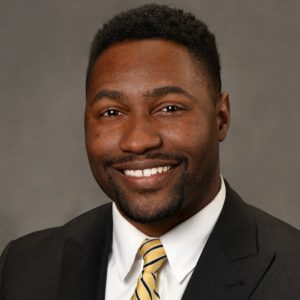 Leanthony Edwards, Dinsmore & Shohl LLP
Leanthony Edwards is an associate at Dinsmore & Shohl LLP's IP Trademarks Group, located in Cincinnati. His practice focuses on counseling clients at the intersection on of entertainment, technology, big data, and new media. Leanthony has experience in assisting clients with selection, clearance, management, and enforcement of their trademarks, copyrights, and trade secrets. He is a certified information privacy professional (CIPP/US) and clients rely on his expertise in policy drafting, data privacy due diligence, incident response and breach notification, and steering clients through a complicated field of privacy compliance laws.
Speakers: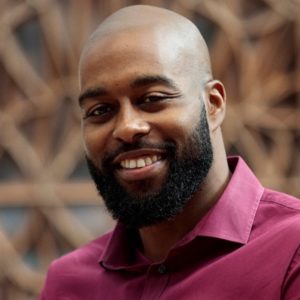 Christopher Williams, Smithsonian National Museum of African American History and Culture
In his role with the Smithsonian, Dr. Christopher Williams shares the stories of African American achievement in STEM by developing and delivering in-person and virtual STEM content for K-12 educators, students and visitors of all ages. The STEM educator programs provide fellowship experiences and professional development workshops designed to empower K-12 educators to confidently and accurately lead their students through STEM principles and practices, while using narratives grounded in African American achievement. Prior to being a museum educator, he was a 2016-2018 AAAS Science and Technology Policy Fellow placed at the National Science Foundation. Chris was also a postdoctoral molecular biology and genetics researcher at the National Institutes of Health in Bethesda, MD. He received his B.S. in Biology from Frostburg State University in 2006 and earned his Ph.D. in the Department of Biology at Georgetown University in 2012.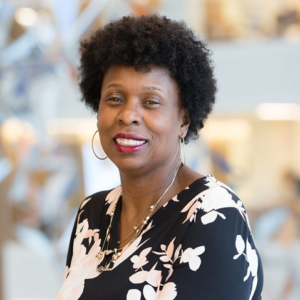 Serena Farquharson-Torres, Bristol Myers Squibb Co
Dr. Serena Farquharson-Torres has over 19 years of experience in all areas of pharmaceutical patent law and business development in consideration of mergers, acquisitions and licensing deals as well as leading law and compliance post-merger integrations. Serena started in private practice at Kenyon and Kenyon then as In-house patent counsel at several multinational pharmaceutical companies including Schering-Plough/ Merck, Sanofi, and currently Bristol Myers Squibb. Her passion and her mission are all aspects of inclusive innovation, whether it is in the field of IP or STEM. She has a J.D. from the University Of North Carolina School Of Law, a Ph.D. in Biological Chemistry from the University of Minnesota and a B.S. in Chemistry from Howard University.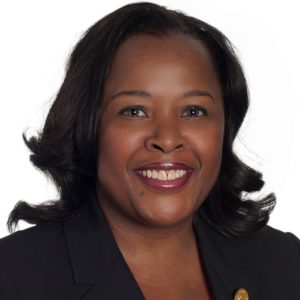 Eldora Ellison, Sterne, Kessler, Goldstein & Fox, PLLC
Dr. Eldora Ellison has over 26 years of experience and is currently a director in Sterne Kessler's Biotechnology & Chemical and Trial & Appellate Practice Groups. Eldora's intellectual property experience has been principally in technical areas such as biotechnology, pharmaceuticals, molecular biology, therapeutic methods, diagnostic assays, analytical instruments, immunology, virology, bacteriology and vaccines. But she is also called upon to represent clients in other technical areas, given her specialized legal expertise. Eldora Eldora earned her J.D. from Georgetown University Law Center, her Ph.D. in biochemistry, molecular and cell biology from Cornell University, and her B.S. in biology from Haverford College.