May 13 | 5:00-6:00pm ET
Speakers: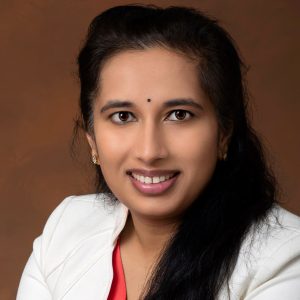 Swati Mohan, Guidance and Control Engineer, NASA
Dr. Swati Mohan joined NASA Jet Propulsion Laboratory first in 2004, after completing her B.S from Cornell University in Mechanical & Aerospace Engineering.  After working as a systems engineer on Cassini during Saturn Orbit Insertion and Huygens Probe release, she returned to graduate school in 2005 to MIT.  Dr. Mohan received her M.S. and Ph.D in Aeronautics/Astronautics from the MIT Space Systems Laboratory.  Since her return to JPL in 2010, Dr. Mohan has worked on multiple missions such as GRAIL and OCO-3.  Swati also co-founded and manages the Small Satellite Dynamics Testbed.  For the past 8 years, she has been the Lead Guidance, Navigation, and Controls Systems Engineer for Mars 2020 Perseverance rover, focusing on Cruise and EDL.  For the last year, her role was the Mars 2020 Guidance, Navigation, and Controls Operations Lead. Dr. Mohan was the mission commentator for the landing of the Perseverance rover on February 18, 2021.  She is currently the supervisor for the Guidance, Navigation, and Controls Systems Engineering group at NASA Jet Propulsion Laboratory.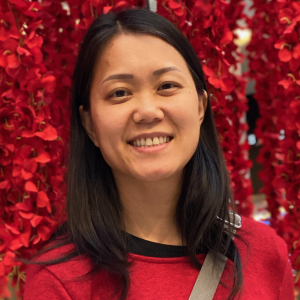 Patti Hoa, Apple
Patti Hoa is a software engineering manager on the Apple accessibility team. In her decades long career at Apple, she has helped to design and implement software solutions, such as VoiceOver and Switch Control on the Mac, to aid people with visual and mobility impairments in using Apple products. She is an inventor on ten US patents and numerous patent applications.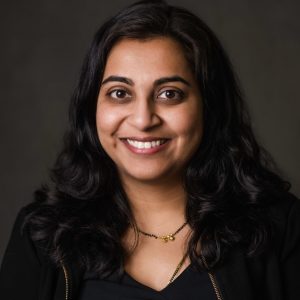 Jyoti Uppuluri, Facebook
Jyoti Uppuluri is Associate General Counsel, Patents at Facebook in Redmond, WA. She leads the Facebook Reality Labs patent team, responsible for the patent strategy and portfolio development for AR/VR-related technologies and product lines at Facebook. Prior to joining Facebook in 2014, she worked in both patent prosecution and litigation as an associate at Baker Botts, LLP in Palo Alto. She attended Harvard Law School and holds her BS and MS in electrical engineering from Rice University, where she was a National Science Foundation Graduate Research Fellow.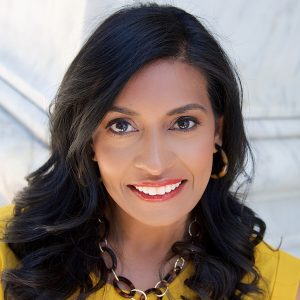 Vaishalli Udupa, Hewlett Packard Enterprise
Vaishali Udupa is Vice President, Associate General Counsel for Litigation at Hewlett Packard Enterprise. In addition to her team handling commercial, employment and eDiscovery issues, her team handles all of HPE's IP litigation, including patent, copyright, IP licensing and trade secret claims. She is a winner of the HPE Women's Excellence Award, recognizing extraordinary women across HPE, the recipient of the National Bar Association's 2020 Diversity in Tech and IP Award, DCA Live's Top Corporate Counsel Award, and for the past five years, Managing Intellectual Property named her a "Corporate IP Star." Prior to joining HP in 2011, Vaishali was an associate at Jones Day and Pennie & Edmonds. She earned her J.D. from American University's Washington College of Law, and her B.S., in Civil Engineering from the University of Virginia.

This webinar is sponsored by: