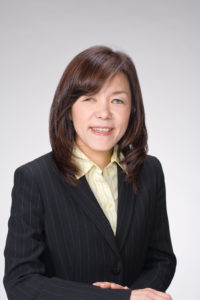 IPO EDUCATION FOUNDATION PRESENTS THE 2019 INVENTOR OF THE YEAR
IPO Education Foundation presents the 46th Inventor of the Year award to Chieko Asakawa from IBM for her accomplishments in accessibility technologies. Ms. Asakawa improved the lives of the visually impaired for the past three decades. With advances in technology and the improvement of visual user interface and multimedia content, Ms. Asakawa has developed tools that adapt to the needs of someone who is visually impaired. In 1997, Ms. Asakawa invented the Home Page Reader to enable a voice control system to navigate the internet. She and her team also developed many pioneering technologies such as the aDesigner which allows web designers to anticipate design flaws and make their systems more user friendly. Ms. Asakawa has been instrumental in stimulating innovation and furthering research in accessibility software.
Join IPO Education Foundation to celebrate Ms. Asakawa at the 12th annual Awards Dinner on December 12 at the National Building Museum in Washington, DC! For questions about sponsoring the event, please contact Foundation@ipo.org.