IPO Education Foundation 10th Annual Awards Dinner
5 December 2017
Welcome Reception 7:00 pm  |  Dinner and Awards Ceremony 8:00 pm
National Building Museum
440 G St NW, Washington, DC 20001
Complimentary Valet Parking Available on G Street Entrance |  Black Tie Optional
Recognizing Outstanding Achievement in the fields of Innovation, Creativity, & IP Rights
---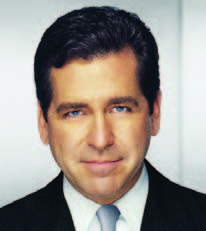 Emcee
Miles O'Brien
Broadcast veteran and
CNN'S Former Science and Technology Correspondent
---
The IPO Education Foundation Awards Dinner will recognize:
44th Inventor of the Year
10th Distinguished IP Professional
7th IP Video Contest Winners
---
Hotel Room Block
Marriott Marquis
901 Massachusetts Avenue, NW
Washington, DC 20001
Online reservations link
IPO Education Foundation has reserved a block of rooms at the Marriott Marquis. You can make a reservation online to receive the group rate of $299 + tax per night for a single/double. The group rate is available until 10 November 2017 or when the room block sells out, whichever occurs first.
---
Welcome Reception sponsored by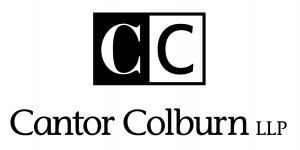 Sponsorship opportunity: For questions, or to take advantage of any of the sponsorship opportunities below, please contact Robin Muthig at RMuthig@ipo.org.
Sponsorship Opportunities
Awards Dinner Table Sponsor ($5,000)
Table for 8 at the Awards Dinner
Recognition in the IPO Daily News™
Recognition in the Awards Dinner Program
Recognition on IPOEF social media pages
Recognition on the Awards Dinner webpage
IPOEF sponsor web sticker to put on your organization's website
Table Sponsor with Honorees Reception Tickets ($6,000)
In addition to Table Sponsor benefits
Two tickets to attend the Honorees Reception
Availability is limited
Pre/Post-Awards Dinner Party and Table Sponsor ($6,000)
Same benefits as Table Sponsors
Your organization's pre/post-Awards Dinner event listed on Awards Dinner webpage
Your event included in an e-blast to Awards Dinner registrants announcing the pre/post-Dinner events
Your event's promotional material placed at each seat at the Awards Dinner
Awards Dinner Valet Parking and Table Sponsor ($7,500)
Same benefits as Table Sponsors
Your company logo represented on valet stand
Two tickets to attend the Honorees Reception
Awards Dinner Transportation and Table Sponsor ($7,500)
Same benefits as Table Sponsors
Your company logo on the shuttle buses between venues
Two tickets to attend the Honorees Reception
Honorees Reception and Table Sponsor (One sponsor for $15,000)
Same benefits as Table Sponsors
Recognition in the IPO Corporate Monthly Newsletter
Organization name and logo on signs during Honorees Reception
8 passes to the Honorees Reception
Awards Dinner Welcome Reception and Table Sponsor (One sponsor for $20,000) [SOLD]
Same benefits as Table Sponsors
Recognition in the IPO Corporate Monthly Newsletter
Organization name and logo on signs during Welcome Reception
Four passes to the Honorees Reception