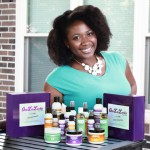 Gwen Jimmere: Entrepreneur, Patent History Maker




Join Us in Celebration of Innovation, Creativity & IP Rights!
 Tuesday, December 8, 2015
Washington, DC

Learn about US IP Law!

This handy guide is an introduction to
the basics.

Excellent marketing, education, or outreach tool!

Proceeds benefit the IPO Education Foundation.


Seen Any Cool Inventions Lately?!
The IPO Education Foundation accepts suggestions for the
Inventor of the Year Award on a rolling basis.
It's never been easier! Submit an idea.