43rd Annual Inventor of the Year
Heard of any groundbreaking inventions lately? Think the inventors deserve an award?
Nominate An Inventor Today!
The IPO Education Foundation is currently reviewing nominations for the 43rd Annual Inventor of the Year. Although nominations will be accepted on a rolling basis throughout the year, to be considered for this year's award, submissions must be received by April 15, 2016.
The Award honors inventors whose creations have made a significant impact on the economy or quality of life.
Submit a nomination by simply filling out the form to the right —>
Eligibility:
An inventor from any country is eligible for the 2016 award if the invention:
1. Is covered by a patent published in English; and
2.  Is commercially available.
Criteria:
Criteria used to judge the nominations include:
1. Originality of concept
2. Ingenuity in bringing the concept to design
3. Societal benefit
---
The IPO Education Foundation was Delighted to Honor the
2015 Inventor of the Year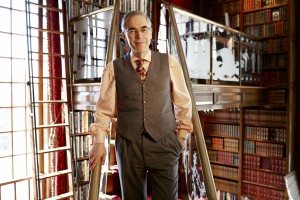 Jay S. Walker, Walker Innovation, Inc.
With more than 650 U.S. patents and numerous others pending, Mr. Walker is the world's 11th most patented living inventor. He is best known as the founder of one of the leading innovators in the travel industry, priceline.com, which today, as the Priceline Group, has a market cap of over $60 billion and has served over 50 million customers. Mr. Walker is currently Executive Chairman of Walker Innovation, Chairman of the research lab Walker Digital, Curator of TEDMED, and co-founder of Synapse Group, which was purchased by Time Warner for hundreds of millions of dollars. The companies' patent portfolios have been critical to their success and led Mr. Walker to be a vocal advocate for effective patent and licensing rights.
The Inventor of the Year award recognizes the world's most outstanding recent inventors. Its purpose is to increase public awareness of current inventors and how they benefit the economy and quality of life.
Mr. Walker was honored at the Foundation Awards Dinner in Washington, DC on December 8.